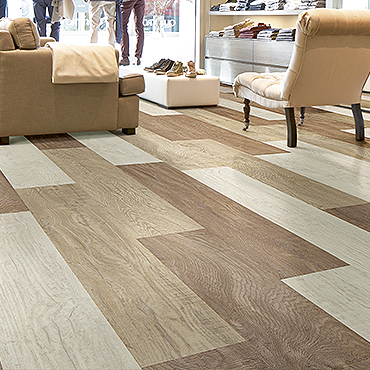 Novilon loose lay planks and tiles bring a new design concept to loose lay installation. This multi-layer dimensionally stable high-tech vinyl tile is designed to reflect the latest flooring trends and offers unique designs and endless combination opportunities.
The collection offers high quality, phthalate free, dimensionally stable, heterogeneous vinyl tiles that have been specifically designed for loose lay installation using a tackifier.  The combination of a glass fleece carrier and well balanced multiple calendared layers provides strength, durability and longevity.
Novilon Modular is easy to clean, helping to create hygienic environments and the striking, realistic designs can produce a sense of well-being, enhancing the quality of any  interior.  Novilon Modular is as convenient as it is beautiful.