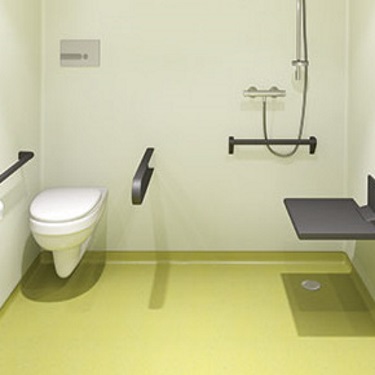 Onyx + is a wall covering wet room solution combining aesthetics and technical performance. It is perfectly suited to commercial applications such as wet rooms of health facilities, nursing homes, and senior residences.
The product is hot welded in a standard vertical installation for perfect water tightness, but can also be installed horizontally where and when required.
The backing/under layer of the product is colour coordinated with the design on the top, which makes hot welding safer and easier.
Onyx+ is coordinated in colour with our Step wet room flooring and Sphera Element homogeneous vinyl which will make combinations of floor and wall very simple.